LLC " RENERA "(part of the Fuel Company of Rosatom "TVEL"), the industry integrator of the State Corporation "Rosatom" in the direction of "Energy storage systems", has developed and approved the program"Warehouse of finished products". The stock of lithium-ion batteries will be maintained for the most popular models of in-plant and logistics equipment.


The State Corporation "Rosatom" includes more than 350 enterprises and organizations. Most industrial enterprises use special-purpose logistics electric vehicles: loaders, stackers, and trolleys. In such electrical engineering, lead-acid batteries are traditionally used, while recently a new generation of storage devices — lithium-ion batteries (LIAB) - has become increasingly widespread.


Lithium-ion energy storage devices have a lower cost of ownership, they do not require maintenance, and their service life is about 10 years. Charging of equipment equipped with LIAB is possible at any time, and the digital battery management system allows you to remotely control all parameters: key information is seen by the operator of the equipment, data can also be transferred to the Warehouse Management System for operational use. In addition, LIAB is a more environmentally friendly solution, as it does not contain aggressive acids and lead in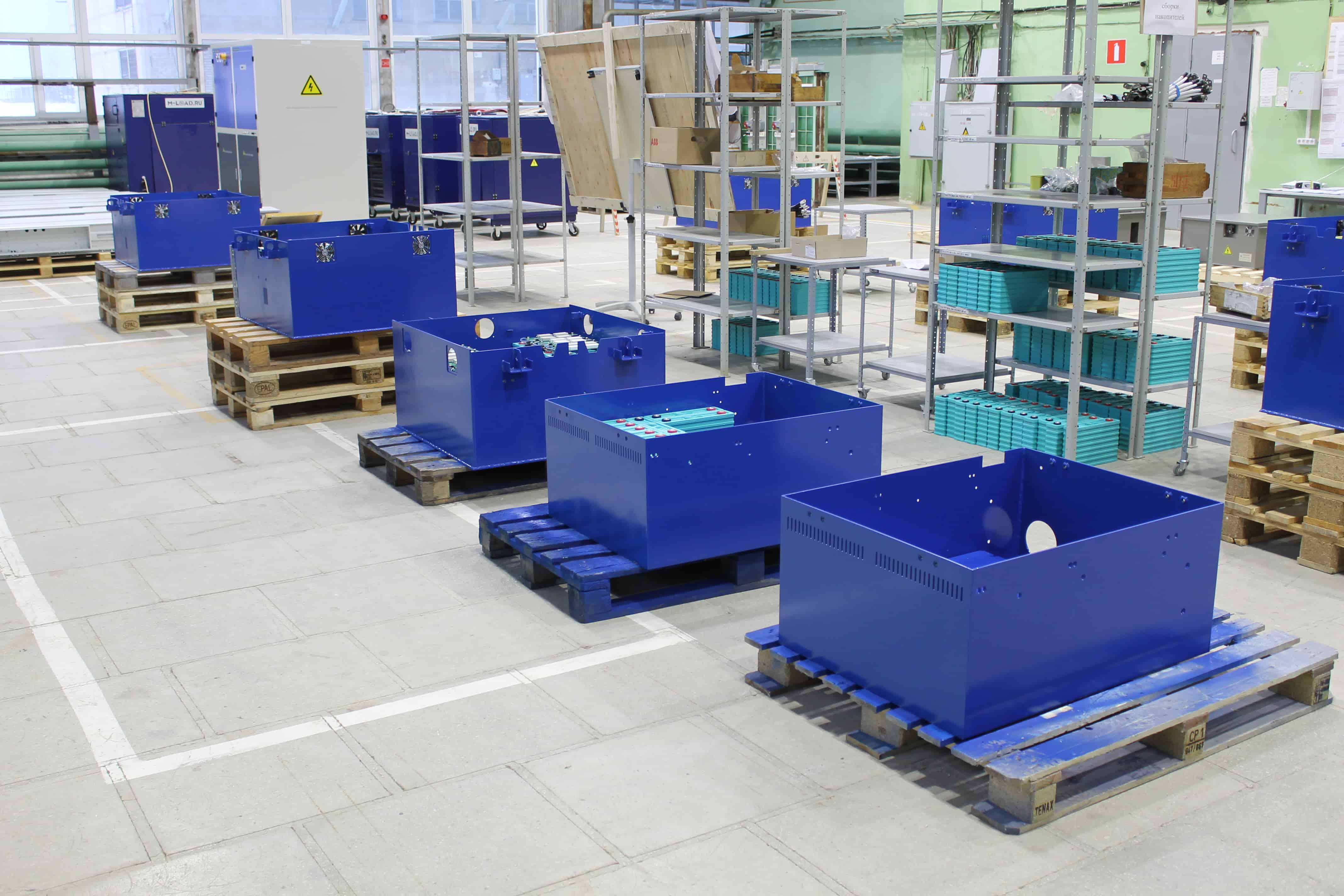 The program "Warehouse of finished products" implies the availability of an approved range of energy storage devices ready for operation. Thanks to this, the conversion of the customer's electric vehicle fleet will take from four days instead of four months. Physically, the finished product warehouse will be located at the site of NPO Centrotech (the enterprise of the Rosatom Fuel Company TVEL in Novouralsk, Sverdlovsk region — the main industrial production site for the production of lithium-ion batteries).


In addition to warehouse services, LLC "Cathodic Materials" provides an individual approach to each client and offers unique financial programs, thanks to which the customer will be able to transfer their capital costs to operating ones. The production program for the production of LIAB is currently designed primarily for use by Rosatom enterprises, but in the future it is planned to expand the range, also to meet the needs of the external market.


"After analyzing the intra-industry fleet of electrical equipment, we have developed a program for Rosatom enterprises, which will significantly reduce the delivery time of energy storage devices. After working out the program within the industry, we will be able to offer the foreign market a completely new approach to the re-equipment of special equipment, "said Denis Peregudov, Director of Commerce and Development at Cathodic Materials LLC.


The final stage of the Finished Product Warehouse program is scheduled to be completed by December 2020.