Within the framework of the international exhibition "Autonomous current Sources", held in Moscow on March 4-5, 2020, representatives of LLC " Cathodic Materials "(part of the Fuel Company of Rosatom "TVEL") made a report on the topic "Trends in the development of cathodic materials on the Russian market".

In their report, Alexey Goryaev, Head of the Sales group for Electric Transport, and Sergey Rezvov, a leading process engineer, Candidate of Technical Sciences, spoke about the company's capabilities for the production of lithium-ion batteries for various applications. Having its own R&D center and experience in implementing energy storage systems at Rosatom enterprises allows the integrator company to offer customers solutions tailored to individual customer requirements: battery cells, battery management system and other components.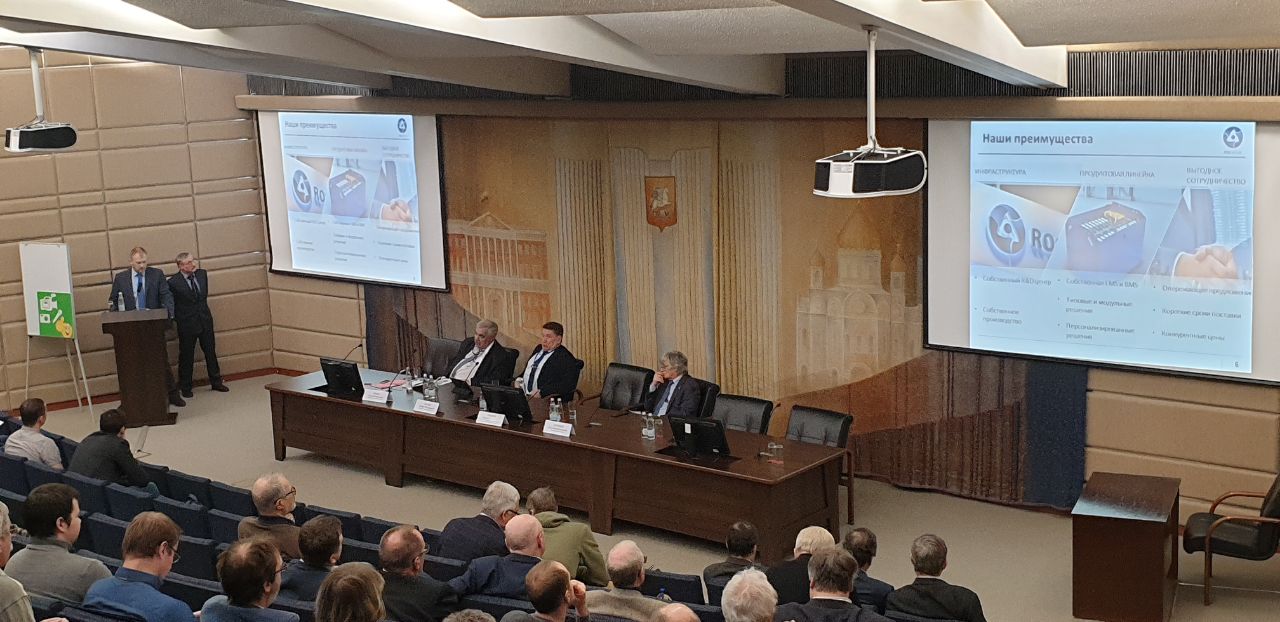 It was noted that the industrial site of the Novosibirsk Chemical Concentrates Plant (PJSC "NZHK"; part of the Fuel Company of Rosatom "TVEL") is the only active production of lithium cobalt dioxide (LiCoO2) in Russia, which is in demand by Russian manufacturers of lithium-ion batteries.

The speakers discussed with the participants of the conference the active growth of demand for lithium-ion energy storage systems and the peculiarities of the formation of the market of materials for their production in Russia.

Cathode materials are chemical compounds and their composites used in the production of the positive electrode of lithium-ion battery cells. Different chemical compositions of the main components of the cathode and anode materials of batteries allow you to get batteries with different characteristics that are optimal for solving specific customer tasks.